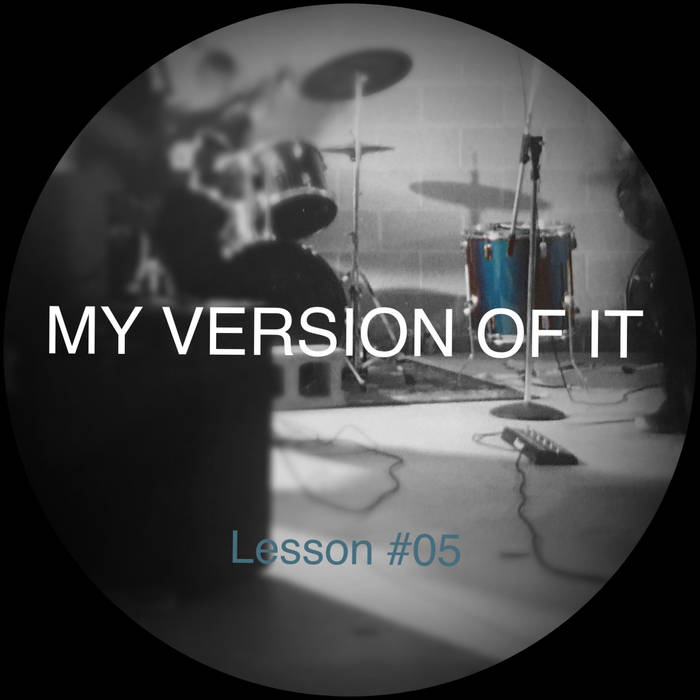 about
Lesson #05 was the "first" My Version of It song. That is to say, it was the first real composition collaboration between Sexfinger and Dave Grind since their days in Year of the Comet. The original MVOI Demo tape was recorded in October of 2000 featuring two of the songs available here.
In 2007 MVOI took to the studio to record what would become their "One Way" album. Although that album contains only 11 songs, MVOI recorded some 21 songs in the studio. Two of those songs were studio reworking of their original demo tape songs Lessons 5 and 8.
Not quite right for inclusion of One Way, MVOI released Lesson #05 b/w Lesson #08 as a digital single.
credits
released July 25, 2007
All songs Sexfinger/Grind
Sexfinger Guitar/Vox/Bass
Dave Grind Drums/Vox
Joe Dugan Bass (38)
05 and 08 Recorded at Deathstar III in Philadelphia in 2007
38 Recorded at Plan-D Studios in Washington, WV in 2002
license
all rights reserved